The Journey Continues… Around the World!
Strait Street Music Group is excited to announce an unexpected collaboration between Leonard Lothlen of Oakland, Lee Digby of London, and Louis Henry Sarmiento of Ibiza. "TESTIFY" – The Lee Digby Remix will be released on April 1st, 2022, introducing Leonard Lothlen's music to the vibrant dance scenes in London and Ibiza, Spain.
While working on the final mastering of the recently released album "The Journey Continues" by The Leonard Lothlen Project, Henry Sarmiento approached Leonard with the possibility of Lee Digby doing some remixes of select songs on the album. He was excited about the prospect of reaching a whole new audience with his music, and happily agreed. Lee Digby chose the song "Living For Jesus" and they decided to call the remix "Testify."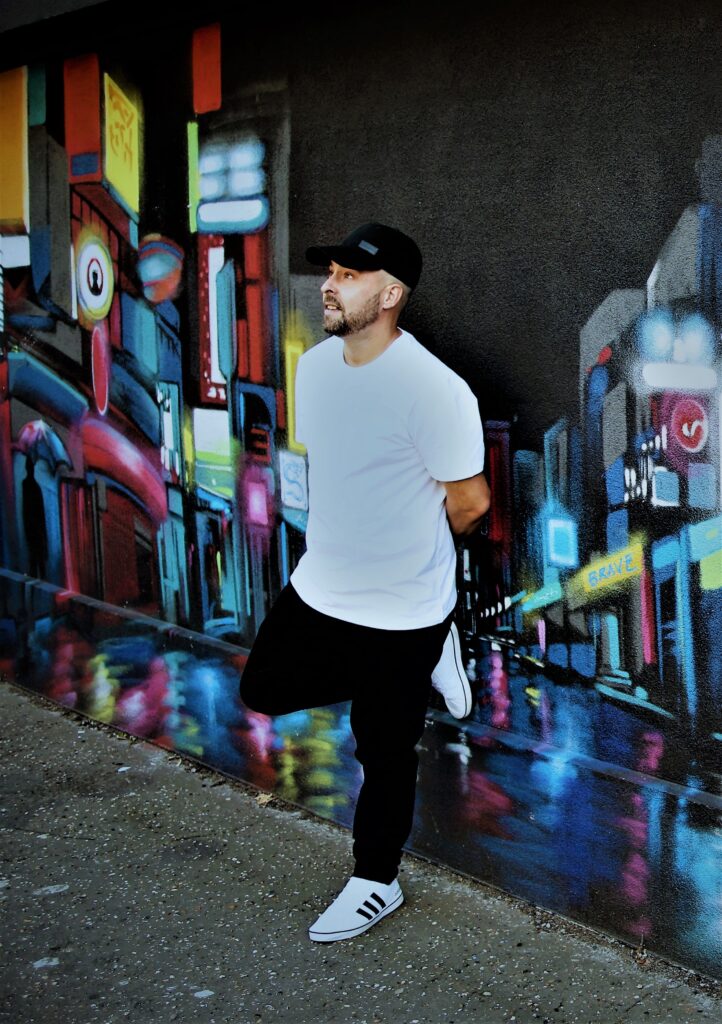 Lee Digby was born in 1980 and raised in Essex and London, United Kingdom. When introduced to electronic music at the early age of 14, he was immediately hooked on the genre. He bought his 1st ever vinyl, which was one of thousands more. A couple of years flew by, learning to mix and scratch on technics 1200s. Lee then spent 15 years DJing on local pirate radio and around clubs throughout Essex and London, playing old skool house and garage. The last venues he played at were Ministry of Sound, Hidden, and Pacha, London. In 2012, Lee decided to finally hang the DJ headphones up and concentrate on producing and ghostwriting under other aliases. In 2018, Lee met Henry Sarmiento while recording at Sonic Vista Studio in Ibiza and accepted an invitation to join a private production team. This experience led to remixes with Leonard Lothlen and the start of releasing his own singles in various genres across the spectrum of dance/electronic music! Lee is back in 2022, reinvented with his new live sound in music, focused on live sets and DJ shows that combine classic oldskool vibes with a fresh new perspective with fist-pumping dancefloor bangers!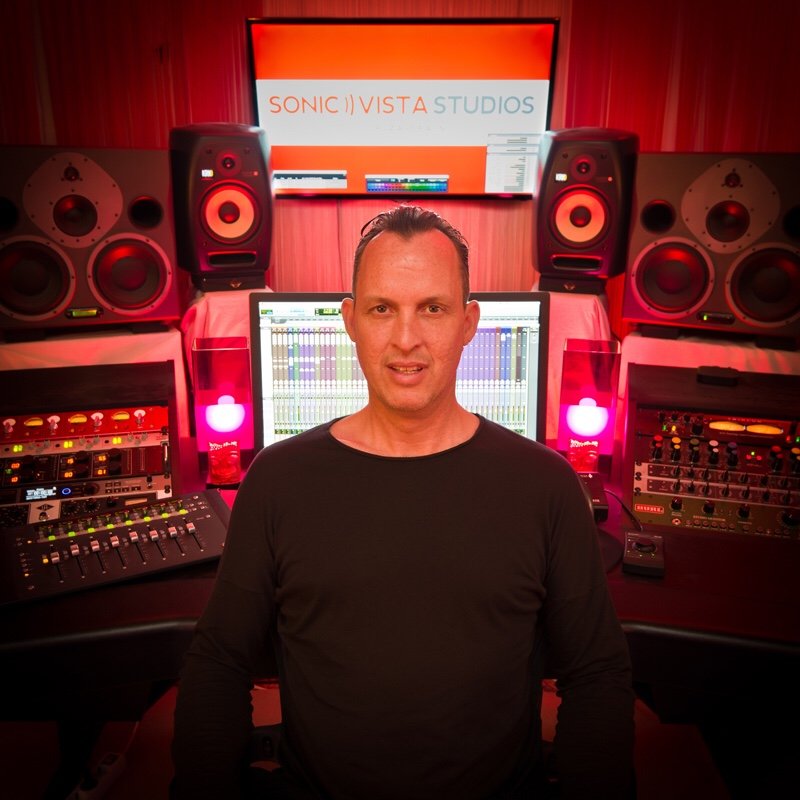 Henry Sarmiento – Ibiza, Spain
Born in New York City to a Swedish mother and Colombian father, L. Henry Sarmiento started in the music industry at the age of 16. At 18, he moved to California and started mixing live sound for bands. After years of touring, he decided to transition to studio recording. In 1997, Sarmiento became Studio Executive and mixer at Sy Klopps Studios in San Francisco, owned by Herbie Herbert (Manager). There, he focused on studio recording with many great artists. With a skill set of recording, mixing, mastering, studio production, and live sound, Henry Sarmiento has a solid understanding of every level in music production. Striving only for the best with a meticulous work ethic, he is a proficient professional in all aspects of the recording process, from recording to mixing until final mastering for over 500 artists and counting! In 2004, he opened Sonic Vista Studios in Ibiza, Spain, in a 400-year-old Villa. Clients include Lady Gaga, 50 Cent, Swedish House Mafia, Taio Cruz, Akon, Ting Tings, Mousse T., and many more. He is also a voting member of NARAS (Grammys) since 1999.
---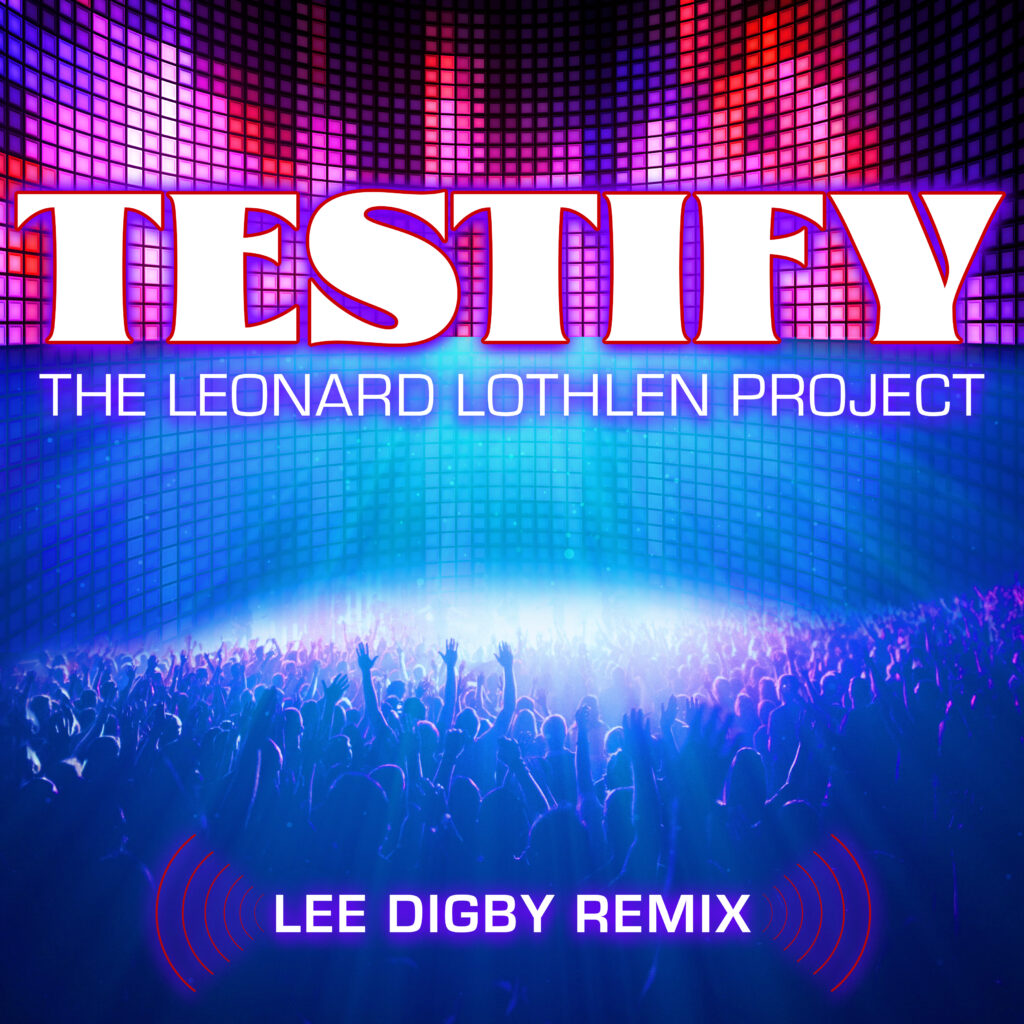 The song can be downloaded and streamed at the following link: https://orcd.co/testify
Contact Lee Digby at DIGBYMUSIC@OUTLOOK.COM.
Contact L. Henry Sarmiento at sonicvistastudios.com.
Visit LeonardLothlen.com for the latest music releases.